Whether it's the beginning of spring or just a week of whacky weather, there will be times when you need to switch your furnace from heating to AC. While this is typically a fairly straightforward process, there are a few steps you should take to ensure your system is ready for the change.
Below, we'll show you the most common procedure for switching your furnace from heat to cool and discuss whether or not this switch should be made frequently or only a few times per year.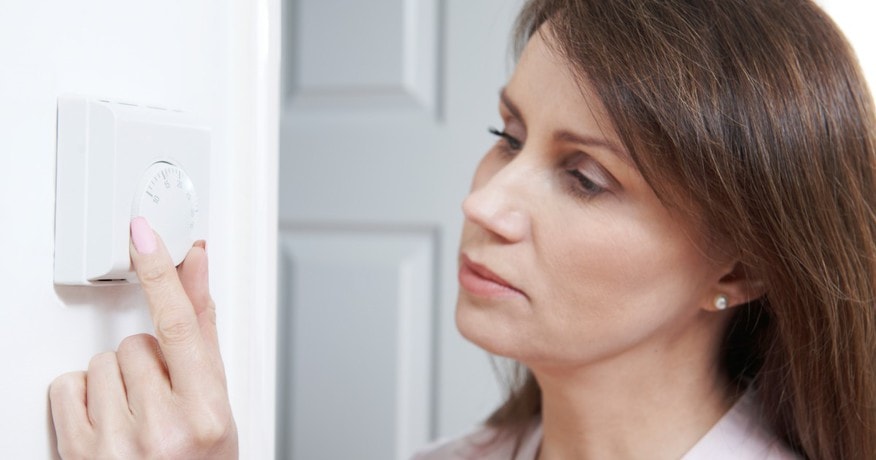 How to Switch a Furnace from Heat to Cool
Your furnace controls are located on your wall thermostat. The system control switch should allow you to switch between heat, cool, and off modes. To safely switch between heat and cool (or vice versa), follow these simple steps:
If your furnace is currently running, allow it to cycle through on its own.
Once the fan has turned off, push the system control switch to off.
Allow the system to rest in the "off" position for 5 minutes.
After 5 minutes, push the switch to "cool."
Be sure to check your program settings to ensure your target temperatures for the AC setting are correct.
These exact directions can be followed when it is time to switch your furnace from cool to heat.
Is Switching Furnace from Heat to Cool Bad?
Switching between cool and heat throughout the year is what your dual furnace AC system was built to do. But many homeowners wonder if it is bad to switch between cool and heat too often.
As long as you allow your system time to rest between switches, there is no immediate risk to the system to switch as often as needed. However, frequent switching from cool to heat and back again can put extra strain on your system. But not so much that you should avoid it at the risk of being uncomfortable in your home.
If you live in an area with variable weather and find yourself switching from heat to AC often, you should be sure to get your HVAC system serviced more frequently.
If you find yourself switching between cool and heat depending on which room you're in, you may need to invest in a portable AC or portable heater.
When Should I Switch from Heating to Cooling?
You should switch from heating to cooling whenever your home becomes uncomfortably warm as the day heats up. As long as you use the steps above and allow your system a few minutes to rest, you should have no significant issues switching between the heater and AC as often as needed.